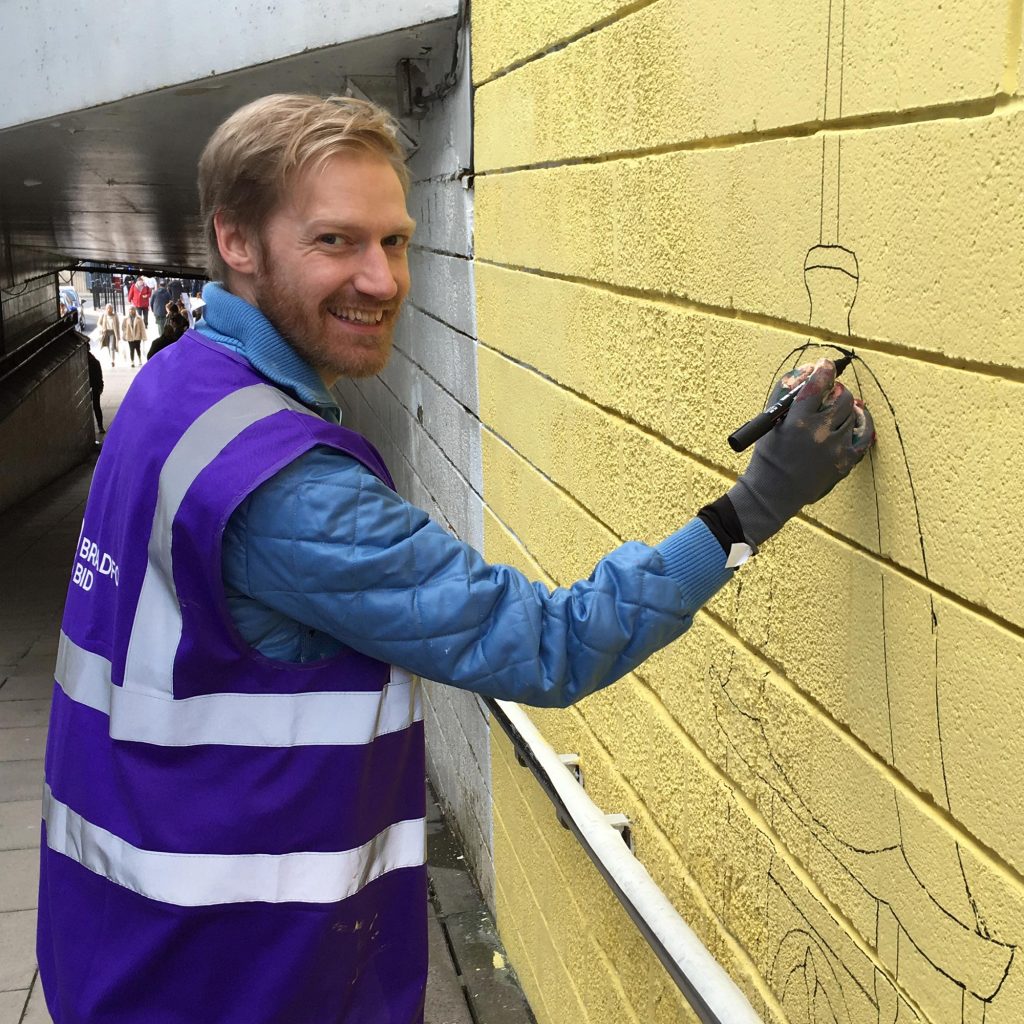 I am an illustrator based in Baildon, West Yorkshire. I love illustrations that absorb the viewer and provide something new every time they are looked at. Art should be a shared experience, available and accessible to everyone.
With this as my mission statement, I try and make high quality, unpretentious products, available at an affordable price.
Recently I have produced commercial illustrations for companies such as the National Media Museum, NHS England, the Science Museum, TUI/Thomson Cruises, the RSPB and the V & A.
If you feel like giving your company a unique visual identity,  if you have a special gift in mind or even if you want to treat yourself, I work to commission so feel free to contact me!
Sven Shaw is freelance illustrator who specialises in maps, cityscapes and local interest illustrations. If you have a question or you'd like to talk about a commission, feel free to contact me:
Address: Baildon, West Yorkshire BD17 6TA
Mobile: +44(0) 7791636997
Email: info@svenshaw.com

Naomi Roxby-Wardle, Fall Into Place
Sven Shaw designed a poster for one of our theatre productions. He listened carefully to our brief and we were very impressed with the quality and creativity that had gone into the design. He had understood our brief perfectly and we were very pleased with the result. He was also very polite, efficient and helpful. I would highly recommend him.

Steve Redfern, Redtronic
Sven created some excellent humorous images for use in our employee welcome pack – he helped create a light-hearted introduction to our company, in order to convey our rules and procedures to new and existing employees. Highly recommended, professional and extremely fast service!

Hugh Fowler, HFM
I had the pleasure of working with Sven at Peel Entertainment on a number of highly technical and complex projects. His professionalism and attention to detail is matched only by the high quality of his work, his originality and style

Dave Jolliff, Direct Learning
We have been working with Sven on quite a few projects over the past year or so and have been delighted with his work. His artwork and cartoons often make us laugh and always fit the content exactly as needed.